December 23, 2012.                                                                                                                                                                             Micah 5:2-5a
For this Advent/Christmas Sunday, we read a scripture lesson that is all too familiar. It is by Micah, the prophet, and speaks of a little town in Judah, Bethlehem. Bethlehem is not a prominent town, but the prophet predicts that Bethlehem will one day become renowned as a place where the king of Israel will be born.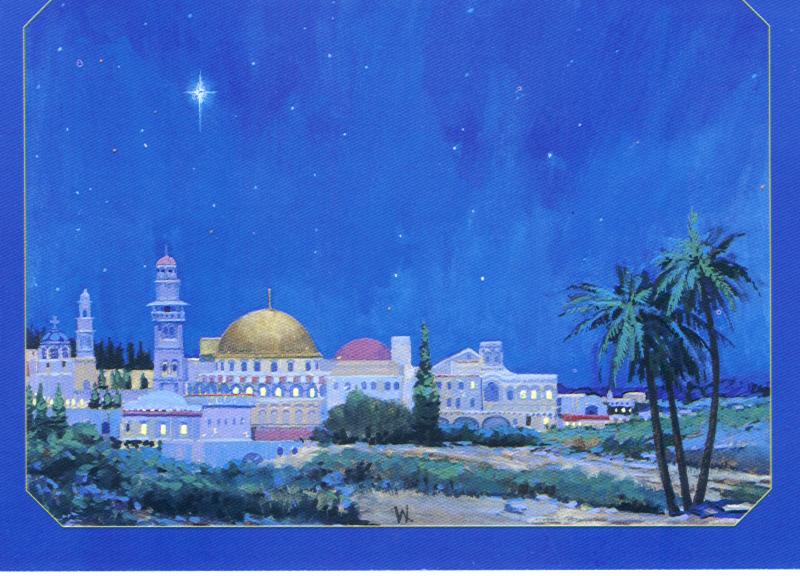 Since Micah lived after King David, the prophet must be anticipating the coming of a future king. Matthew saw what the prophet said. He made an immediate connection with the birth of Christ. Bethlehem will be great, for Jesus the king of Israel is born in Bethlehem.
In the days when the ancestors of Israel had to wander around in the Fertile Crescent, Jacob had to bury his wife Rachel in Bethlehem. There is a building called Rachel's Tomb, venerated by Jews, Christians, and Muslims to this day. According to the book of Genesis, Rachel was buried there as Jacob and his family were moving from Shechem to Hebron.
Bethlehem was not one of those famous ancient cities that were the focus of attention. There is no record that any ancient king or empire had a particular interest in Bethlehem. In Micah's days, everyone thought that Jerusalem, with its powerful people, would have the solution for all problems of the nation. Micah had a different view: he believed that all evils came from the city. Micah believed that the real solution would come in a small town like Bethlehem.
This eighth century prophet was sober about the dire danger that the nation was facing in his time. In fact, he speaks of how God would give up Judah altogether. The nation will go through disastrous times.  Micah says, "They shall return," meaning that they will first be forced to leave. As he predicted, Assyrians came and destroyed the sister kingdom in the north, Israel, leaving Judah a small petty vassal kingdom of Assyria. Eventually, Judah too will fall to the Babylonians. But that will not be the end of the story. The people will return to the land.
In the prophet's vision of a better future, the people will return and live under a new king, who will "stand and feed his flock." In antiquity, the king is often compared with a shepherd, but very few acted like a shepherd. Micah's king will actually feed the people. Micah has just one word to sum up his reign. It shall be one of peace, that is, shalom. It is a Hebrew word that whose meaning includes peace and every other desirable state. This reign begins in Bethlehem the great town.
© Reverend Jin Han 2012